Drug Dependence and Addiction
Summary Of The Case Studies
Client abused narcotics and barbiturates for almost 15 years. The feelings of invincibility the drugs gave him were second to none. He was a medical doctor who understood fully well the effect these drugs were bound to have on him. For everyday he went to sleep, he wanted to wake up a new man who would never depend on drugs to function. Unfortunately he was addicted. The fear of getting caught kept him up at night and during the day the struggle with himself left him stressed out.  
His lack of will power was something that affected him so much that he began to resent himself for not being able to fight drug use. His friends, family members and colleagues started complaining about his mood swings, bizarre behavior and fits of anger.
Expert said: Anytime your body craves a substance or behavior, especially if it causes a compulsive or obsessive pursuit of "reward" and lack of concern over consequences. Watch it, that could be the onset of an addiction
Exercise: Every Saturday, Temple Obike and I would jog at the Jabi recreational center and this opportunity helped me get fit and build up mental resilience. 
CBT Technique: More and more research shows that our thoughts, beliefs, and emotions can have a direct impact on our health, and our physical health. can affect mental health. Your mind and body are linked. The more self-affirming behaviors I learnt, the more I had the willpower to recognize my triggers (the people, places and things that made me want to use drugs).  It was slow at the onset but i stayed on the programme despite wanting to quit a number of times.
The client relapsed after 2 months in therapy and left the programme. By the fourth month, his siblings had to encourage him with the help of the therapist to try again. This saw him go through the next 6 months with renewed zeal and drive. He is now 3 years clean and has gone back to his medical profession which he took a break from to seek out help. 
Customer Reviews After Treatment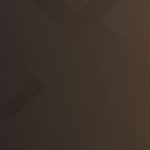 I was happy that i got more than a therapist on this journey. Temple was there to help me. His excercise routines really helped and i was not aware he made it down to Abuja every Saturday to work out with me until the third month into our programme when i quit and my siblings mentioned it to me. It was more than the encouragement i needed. He's a confidant and deep thinking person to have on this reflective journey. Thanks to him and the team"
If you are experiencing similar
problems please contact us