THE "TRUST RECOVERY" MASTERCLASS for

$150
*UNPACK RESENTMENT  *RECOVER FROM EXTRAMARITAL AFFAIRS   *REBUILD INTIMACY  *POWER-UP THEIR COMMUNICATION  *REGAIN ENOUGH TRUST TO TRY AGAIN
Going back to it's original price of

$400

in …
Here's What You'll Discover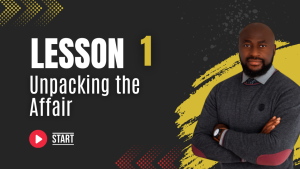 LESSON 1
Unpacking the affair is a must. This is where conversations happen in a professional environment.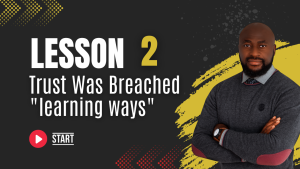 LESSON 2
Trust was breached. Accepting this triggers the first step to healing for all involved.
OTHER CLASSES
Join the other classes and learn how to turn the entire situation around.
WELCOME TO THE COUPLE'S MASTERCLASS COLLECTION
This online coaching program gives you access to the "Rebuilding Trust" collection. A masterclass for the betrayed partner and the betrayer. These classes come with workbooks, checklists, assignments, audio coaching files and video-based lessons.
The Overview
The "Rebuilding Trust" program is the online home-study version of the same processes I have developed and have been using for 12+ years to successfully guide couples through all the stages of healing, repairing and rebuilding a marriage after infidelity.
Uniquely helpful
It consists of 4 masterclasses for the betrayed partner, 6 masterclasses for the unfaithful partner and 3 masterclasses for you to work through together as a couple.  And by combining all three perspectives… this collection is uniquely helpful because it's designed for you to work on your own issues separately while working together to rebuild your marriage. You work on yourself separately, as well as work on rebuilding the marriage together.
DO NOT UNDERESTIMATE THE POWER
Just because I am delivering this information via audio and video masterclasses – don't underestimate its power.
When we grow as coaches , we MUST go beyond making individual impact to compounding impact.
THE LESSONS ARE NOT MERELY BOOK KNOWLEDGE
My experience comes from working with real couples, just like you.  As a result of these coaching experiences, my affair recovery tool is built to work for the couples who are
genuinely looking to reconnect

. 
Every module has time-tested strategies, tips, secrets, nuances, and techniques. All tested by over 3 thousand of our former students, training and coaching participants. 
MY HOPES & EXPECTATIONS FOR YOU
My overall hopes and expectations for both of you:
When you go through my "Trust Recovery" course as a couple…
I hope to be able to successfully coach you on a personal level from suffering to healing, and from dishonor back towards redemption.

I hope to provide the insights that get you on the same page, moving in the same direction, speaking the same language, using the same tools and having the same understandings.

I also hope to teach you the coping skills and success patterns needed to repair and rebuild your relationship….and also, provide the support you guys need to take your marriage from rocky, back to rock-solid again.
And what's more…
I fully expect to coach you both thoroughly through this situation, from start to finish.
Am I suggesting….
there's a way for you to not only survive infidelity – but rebuild your marriage so that it comes back stronger after a brush with infidelity – than before it? Yes, that's exactly what I am saying.
How can I be sure?
I can be sure because with the right support and the willingness to work together… there's no obstacle you can't overcome, together.
My wish? For this program to become a part of your support system and that I can play the role of your marriage guide (if you will allow me to be that, and show you guys how to turn (what most would consider being the worst thing ever) into the best-worst-thing that ever happened to you..
And if my hopes, wishes, and expectations align with your own,
…and if you're the type of person who's always been drawn to those underdog stories where people and overcome seemingly insurmountable odds…
…and if you're the type of couple who wants to defy the odds (confounding your enemies) and delighting your friends,
…then I invite you to take the masterclass collection, so you can discover for yourself what miracles are possible for you – with the right support, the right strategies and the willingness work together to rebuild your marriage.
I look forward to having you both in class.
Until we speak again…
Remember, Love Wins!